---
We are moving offices August 1st, 2021
New location will be in Picacho Mountain Medical center next to Julieanna's. The new address will be:
1951 west 25th street Suite C,
Yuma AZ 85364
---
As of May 12th, 2021 we are now taking blue shield blue cross insurance.
---
Dr. Hohuan In The News
Dr. David Hohuan understands that cost is always a consideration. We know that many of our patients are concerned with affordability. That's why we have partnered with multiple institutions that provide financing to allow patients the ability to get the care they need and desire.
As a service to our patients, we are pleased to offer the CareCredit® card, the nation's leading patient payment program. CareCredit offers convenient payment options, so that you don't have to wait to improve the way you look and the way you feel with plastic surgery. All of our patients can now apply for CareCredit in only a few minutes and they may receive an online decision in seconds!
---
Dr. David Hohuan was interviewed by the local news for an exclusive on botox/fillers/plastic surgery in context of medical tourism/border medicine.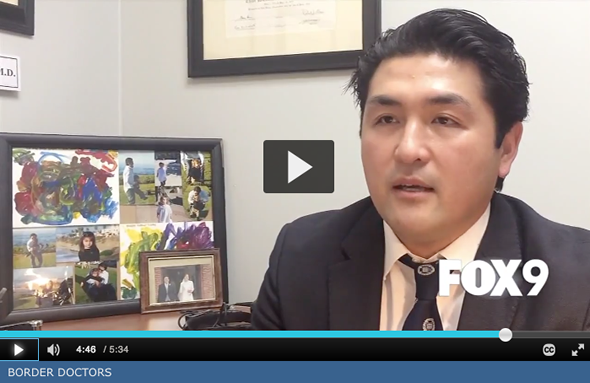 Board certified plastic surgeon in Yuma, David Hohuan says that cosmetic surgery like Botox and fillers have been vastly popular due to evolving acceptance worldwide and the fact that they have little to no downtime with noticeable results. Not all fillers in Mexico are FDA approved and because of that, there are many unsuccessful procedures done.
Hohuan says, "One of the things patients have to be careful of, is getting Botox or fillers that are not from the manufacturer, it might be expired or diluted with something else so the effect will not be as potent and will not last a long." He also adds that he's fixed botched procedures from patients that have had work done in Mexico before. Hohuan says, "I've had quite a few patients who have gone to Mexico, to receive some cosmetic facial plastic surgery and they've come back to me because they've either been disfigured in some type of way or they need revision surgery." 
Read the full Story and watch the Video Interview
Dr. David Hohuan is proud to announce the launch of his new practice website. Please check back soon for any website updates and Specials.
---
Patient Resources
What You Need to Know About Your Visit