Non Surgical Liquid Facelift Expert - Using Injectables and Facial Fillers
For patients looking for a facial rejuvenation with or enhancement of certain facial features, with no downtime. Facial fillers and wrinkle reduction injectables are an excellent option. As a facial plastic surgeon, Dr. Hohuan utilizes his understanding of anatomy and aesthetic vision to achieve these results. Dr. Hohuan is an injectable specialist, and patients who desire a higher level of care in their injectable treatments.
Dr. Hohuan will customize the treatments for each patient, which included a combination of different facial fillers, injectables and techniques to achieve the most optimal outcomes. The combination of facial fillers and injectables include the following:
Wrinkle Reduction Injectables
Click on each image to learn more about the product



Facial Fillers




An Anatomic Guide to Facial Fillers
Understanding that patients are often best treated using a combination of different fillers in order to achieve the best result. Dr. Hohuan will evaluate each patient's anatomy, needs and concerns in order to determine the areas to treat and fillers to utilize.
Glabella: Juvederm Ultra, Restylane, Belotero
Temple: Juvederm Voluma, Sculptra
Tear trough: Restylane, Belotero
Cheekbones: Juvederm Voluma, Radiesse, Restylane Lyft
Nasolabial folds: all fillers
Lips: Juvederm Ultra, Restylane, Restylane Silk, Volbella
Smokers lines: Juvederm Ultra, Restylane Silk, Volbella
Marionette lines and oral commissure: all fillers
Lower cheek: Juvederm Ultra and Ultra Plus, Restylane, Sculptra
Chin: Juvederm Voluma, Radiesse, Restylane Lyft
Pre-jowl sulcus: Juvederm Voluma, Radiesse, Restylane Lyft
Earlobe: Juvederm Ultra, Restylane, Restylane Lyft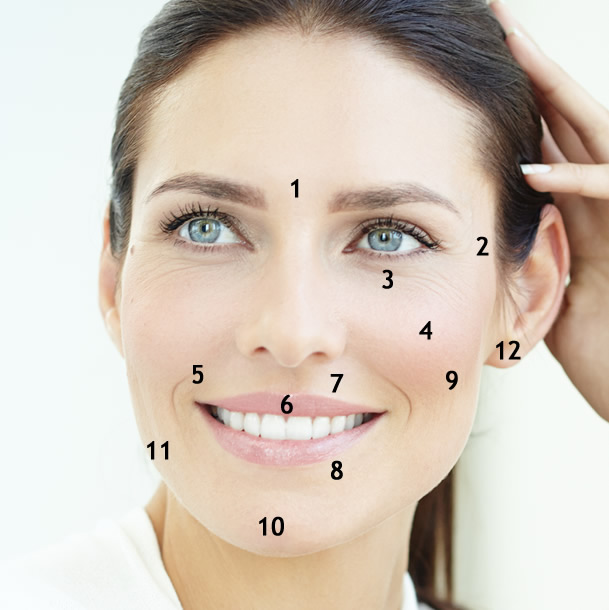 Patient Review

11/18/16 I saw Dr. Hohuan for Botox and fillers. It was my first time getting injections from an M.D. Who has spent years studying the aging process. He explained he wouldn't be targeting the usual spots I get done at the salon because although those areas do produce a more youthful look, that youthful look does not translate well on an aged face (I'm over 50) something will always appear off about the face. Dr. Hohuan is very caring and concerned about pain levels. He even created his own formula for numbing cream for lip injections. I didn't need a mirror to know I had great results, I knew from Dr. Hohuan's growing enthusiasm with each needle prick and genuine smile when procedure completed. When I did look in the mirror, I saw me, the me from 25 years ago. I always looked nice after having Botox but I never looked like me. Dr. Hohuan is highly skilled and very talented and I will only have Botox and fillers done by him from now on. When my husband of 25 years saw me, the look in his eyes and the smile he gave was just another benefit of having the right person give injections. I waited over a month to submit this to report how I look and I still look amazing. I'm a fan, Dr. Hohuan!